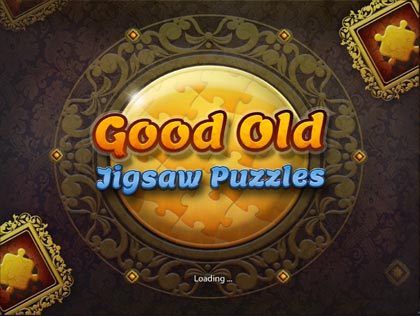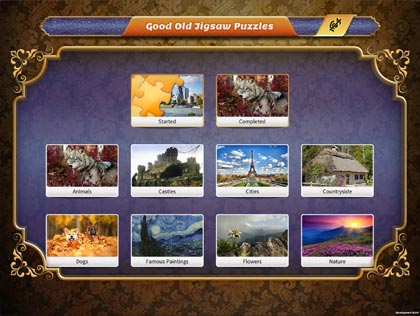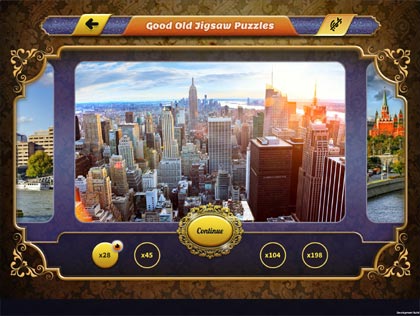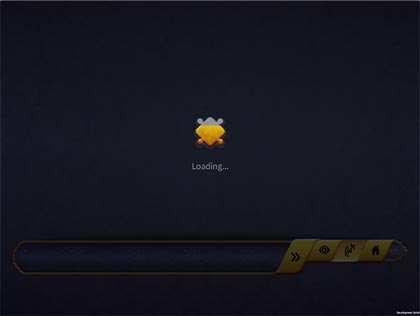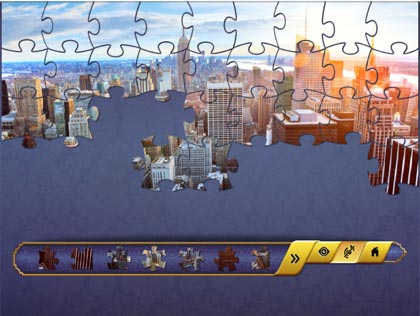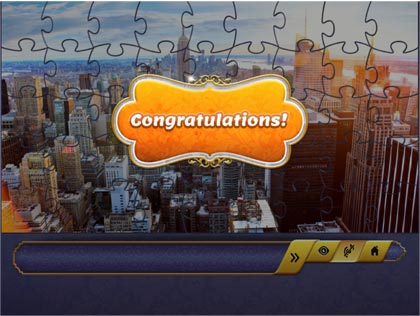 Good Old Jigsaw Puzzles
Description:

Good Old Jigsaw Puzzles is a classic world-famous game lovingly crafted by true jigsaw puzzles fans. Unique graphic design and beautiful images will plunge you into the relax mood. Join our community of Jigsaw Puzzles enthusiasts!

Features:
- Colourful high-definition images
- Constantly updated collection of images
- Various difficulty levels
- Every puzzle is unique: different piece shapes every time
- Progress saving: you can pause and continue solving several puzzles at any time.
- Optimized for Retina devices
- Intuitive interface in original Old Times style
About
Hartwell Corporation is an independent mobile apps and games developement company headquartered in Douglas, Scotland, UK. The company is founded by seasoned professionals who worked with mobile technologies for over 15 years. We put all our effords and skills to deliver the best products to users, and we love doing that!
Privacy Policy
Thank you for visitdding Hartwell Corporation website located at hartwellcorp.net. Hartwell Corporation, registered in Douglas, Scotland, UK, provides this Privacy Policy to inform you of our policies and procedures regarding the collection, use and disclosure of personal information we receive from users of our websites (collectively, the "Site") and as well as from users of any of our applications, whether on third party websites or as an application for mobile devices (collectively, the "Application").
The term "Services", as used in this Privacy Policy, include both the Site and the Application. This Privacy Policy applies only to information that you provide to us (or permit third party sites to provide us) or that we collect through the Services. This Privacy Policy may be updated from time to time. We will notify you of any material changes by posting the new Privacy Policy on the primary access points to the Services. You are advised to consult this policy regularly for any changes.
By using our Services you are consenting to our Processing of your information as set forth in this Privacy Policy now and as amended by us. "Processing" means using cookies on a computer or using or touching information in any way, including, but not limited to, collecting, storing and deleting, using, combining and disclosing information and transferring it to the United States and internationally.
Hartwell Corporation offers mobile applications intended for children under the age of 13 (Kids Apps), as well as mobile applications for other target population (Apps).
Apps Privacy Policy
This Privacy Policy is appointed to provide you with guidance regarding our privacy policies with respect to collecting, using and disclosing personal information regarding users.
Data Collection and Use
1. Non-personal information
We use third party services to collect non-identifiable and anonymous information. Hartwell Corporation and third parties are not aware of our users' identity as only the below stated non-personal information is collected: technical information, behavioral information, statistical information and aggregate data.
Non-personal information is browser identifiers, language, device type, network provider, version and type of operation system, type of browser, session information, screen resolution, SDK version, browser cookies, API key, levels achieved, in-app purchases, application version, Android or iOS Vendor, network status, Flash version, clicks on advertisements, information about the advertisements reviewed by the user, the activities of the user in our apps, what tools in these apps the user uses, a user's interaction with the service and user's behavior on the service.
Non-personal information is gathered by third party services while you access the service. Analytical third party services are aware of your usage of the service, and may collect the information relating to such usage.
Purpose of collecting non-personal information is to use it for statistics, analyticity, research, development, improvement and customization of our applications, as well as for providing better and improved content, developing new offers , measuring traffic and usage on our apps, promoting our apps and improving the user experience.
2. Personal information
Purpose of collecting personal information is to improve the user experience and our apps, permit certain ad serving features (frequency capping), supply the users with personalized information and content (customized and interest-based ads), permit certain functionalities available within the apps (in-app purchases), permit the user to use the Game Center Features, the Social Features and the features which are available while using the "Log in with Facebook" feature, and send push notifications to the user's device after the user has agreed to accept push notifications from Hartwell Corporation. Users can deactivate push notifications by changing the notification settings in accordance with the instructions of the operating system running on the users' device.
Kids Apps Privacy Policy
This Kids Apps Privacy Policy is appointed to provide the legal guardian of a child under the age of 13 with guidance regarding our privacy policies that concern collecting, using and disclosing personal information of children under 13.
Parents and legal guardians of children under 13 have certain rights under Children's Online Privacy Protection Act of 1998 (COPPA, http://www.coppa.org/coppa.htm), and Hartwell Corporation recognizes those rights.
Hartwell Corporation does not knowingly and directly collect and store on its servers any personal information from children under the age 13 as that would be a violation of COPPA. Some information may be collected by third party providers of services (advertising networks, etc.) or certain products.
Data Collection and Use
Types of data and information, which may be collected and used:
1. Non-personal information
We allow third parties to collect some anonymous information by which users cannot be identified . Non-personal information may include technical information about your device, such as your browser type, screen resolution, device type, language, type of operating system and geo location (only general location). Non-personal information is gathered by third party services while you are accessing the service. They are allowed to use this information to conduct research and analysis, but only for strictly limited purposes.
2. Kids' Persistent Device Identifier
Third parties may collect IP address, advertising identifier and unique device identifier, but not any personally identifiable information of a private nature . We allow this information to be collected solely for internal operations of the Kids Apps in order to serve our Kids Apps users with advertisement as permitted by applicable rules and laws.
Information Sharing and Disclosure
We will share your information:
where we have your consent to do so (including as set out in this Privacy Policy);
as reasonably necessary in order to provide the Services to you (for example, by providing your personal information to suppliers we may use to fulfil the Services or to communicate with you);
where it is necessary to carry out your instructions (for example, to process a payment instruction we must provide your personal information to our payment processors);
where your data is on an anonymous and aggregated basis, meaning you could not be personally identified from it;
when you submit information as part of a competition or otherwise interact with our social media channels (for example, by providing a testimonial about one of our Services) we may publish the information you submitted, alongside your name and home country on our website(s) and social media channels;
as we reasonably believe is permitted by law or regulation or as is necessary to comply with any legal obligation, or in order to enforce or apply our terms and conditions and/or any other agreement with you; or to protect the rights, property, or safety of Hartwell Corporation, our users, or others;
to collect, hold or manage your personal information through our authorized third parties service providers, as reasonable for business purposes, which may be located in a country that does not have the same data protection laws as the user's jurisdiction;
to let our partners and affiliates serve you with advertisements;
to detect, prevent, or otherwise address fraud, security or technical issues;
Our games and our websites include social features that enable you to interact with other players. These features will enable other players to see your username, your avatar and your progress through our games and other game play related information such as high scores. Depending on your settings in your social network or King account, other information in your profile may be shared with other players. Also, other players will be able to see anything that you post to any public page, forum or other similarly open feature in our games, websites, community channels or other Services.
We may share your information with our service providers if necessary to enable them to provide services to us.
Advertising
Hartwell Corporation accepts advertisements from third parties ad networks. These advertisements may be displayed both in our Apps and Kids Apps. Advertisers collect data regarding advertisement performance, user's interaction with ads, our apps and user's interests. Collected data may include user's non-personal and personal information (unique identifiers, network and device information, age, gender and geo-location) in order to serve you ads and for the third parties' legitimate business interests. We use this aggregated information to understand and optimize how our applications are used, improve our marketing efforts, and provide content and features that are of interest to you. The use of information by third parties is not covered by our privacy statement.
We select ad networks attentively to maintain compliance with applicable privacy laws, and we confirm with each of these ad networks that they are compliant with the US Children's Online Privacy Protection Act of 1998 (COPPA).
Advertisers may use cookies and other web-tracking technologies to collect non-personal information and/or personally identifiable information, in case the user clicks on any of these advertisements. Furthermore, Hartwell Corporation may advertise other Hartwell Corporation Apps within its Apps.
Cookies
Like many websites, our Service uses "cookies" to collect information. A cookie is a small data file that we transfer to your computer's hard disk for record-keeping purposes. We do not link the information we store in cookies to any Personal Information you submit while using our Services.
We use cookies for two purposes. First, we utilize persistent cookies to save your registration ID and login password for future logins. Second, we utilize session ID cookies to enable certain features of the Services in order to better understand how you interact with the Services and to monitor aggregate usage by Hartwell Corporation Users and web traffic routing. Unlike persistent cookies, session cookies are deleted from your computer when you log off from the Services and then close your browser.
We may participate in behavioral-based advertising. This means that a third party may place a cookie on your browser, or use a web beacon, to collect information about your use of our website so that they can provide advertising about products and services tailored to your interest. That advertising may appear either on our website, or on other websites.
Changing or Deleting Your Information
All registered Hartwell Corporation users may review, update, correct or delete the Personal Information in their registration profile by contacting us. If you completely delete all such information, then your account may become deactivated. If you would like us to delete your record in our system, please contact us and we will attempt to accommodate your request if we do not have any legal obligation to retain the record. See below for privacy contact information.
Security
Hartwell Corporation is concerned with safeguarding your information. We employ reasonable administrative, physical and electronic measures designed to help protect your information from unauthorized access. No security, however, can eliminate the possibility that your information may be accessed by an unauthorized third party and we cannot guarantee that your information will remain secure in all situations.
We will make any legally required disclosures of any breach of the security, confidentiality, or integrity of your unencrypted electronically stored "personal data" (as defined in applicable state statutes on security breach notification) to you via email, mail, telephone, or conspicuous posting on our website in the most expedient time possible and without unreasonable delay, insofar as consistent with (i) the legitimate needs of law enforcement or (ii) any measures necessary to determine the scope of the breach and restore the reasonable integrity of the data system. We reserve the right to choose which method we use to contact you about such an event.
International Transfer
Your information may be transferred to — and maintained on — computers located outside of your state, province, country or other governmental jurisdiction where the privacy laws may not be as protective as those in your jurisdiction. If you are located outside the United States and choose to provide information to us, Hartwell Corporation transfers Personal Information to the United States and processes it there. Your consent to this Privacy Policy followed by your submission of such information represents your agreement to that transfer.
Phishing
Identity theft and the practice currently known as "phishing" are of great concern to Hartwell Corporation. Safeguarding information to help protect you from identity theft is a top priority. We do not and will not, at any time, request your credit card information, your account ID, login password, or national identification numbers in a non-secure or unsolicited e-mail or telephone communication. For more information about phishing, visit the Federal Trade Commission's website.
Links to Other Sites
Our Services may provide links to other websites. If you choose to visit an advertiser by "clicHartwell Corporation on" a banner ad or other type of advertisement, or click on another third party link, you will be directed to that third party's website. The fact that we link to a website or present a banner ad or other type of advertisement is not an endorsement, authorization or representation of our affiliation with that third party, nor is it an endorsement of their privacy or information security policies or practices. We do not exercise control over third party websites. These other websites may place their own cookies or other files on your computer, collect data or solicit personal information from you. Other websites follow different rules regarding the use or disclosure of the personal information you submit to them. We encourage you to read the privacy policies or statements of the other websites you visit.
Contacting Us
If you have any questions about this Privacy Policy, please contact us at
contact@hartwellcorp.net